★★★★★ | Is it too early to beg for the sequel if the 1st book hasn't even officially came out yet???? It's out. I'm begging.
Title: Crier's War
Series: Crier's War #1
Author: Nina Varela
Publisher: Harper Collins
Release Date: October 1st 2019
Pages: 448
Genres: Young Adult Fiction / Fantasy / Epic
❤️ f/f
❤️ bisexual and lesbian MCs
❤️ enemies-to-lovers
❤️ slow-burn
In Zulla you're either Mortal or Made.
Automae subdued Humans in the War of Kinds and now rule over them with a hard hand.
Ayla has lost everything in one of Automae's brutal raids. Crier is the heir to the Sovereign who ordered this very raid. Ayla craves the revenge. Crier must navigate the political games of her father and fiance.
What becomes of them after they cross their paths?
➽ WRITING STYLE
Nina Varela has something raw in her writing.
She not only handles the exposition by differentiating what the particular character would pay attention to but also constructs her metaphors and other figures of speech based on their personalities and life experiences.
She structures her flashbacks in such a way they contrast with current events and cause them to evoke more emotions. She pulls you in with each word.
---
---
➽ PLOT & PACING
Crier's War is always high-stakes, always pulling you through ups and downs, and always intense.
Various political intrigues, manipulations and dreams of revolution mixed with a great dose of dramatic irony that leaves you frustrated but in a good way will pull you in and steal your mind for days and days after you finish it.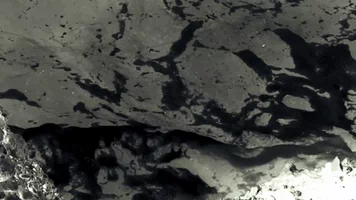 Every quiet moment is followed by a sudden clash and spin. Every tread of information comes at a huge cost. Every connection made leaves you anticipating more answers. And every decision is a battle of this sudden wish with duty and people's expectations.
There was a brief moment around 30 % in when I felt like things got too slow but it picked up not long after.
Like in a Greek tragedy, we're constantly anticipating the worst, hoping for the best and getting both of those tied so closely together it's hard to distinguish anymore.
It fascinating and leaves you anticipating the next and next and next turn of events. It's readying you for catharsis. For the revolution of your heart.
---
---
➽ CHARACTERS
"Like she was more than a human girl. Like she was a summer storm made of flesh."
Ayla — Ayla was disappointed by world too many times.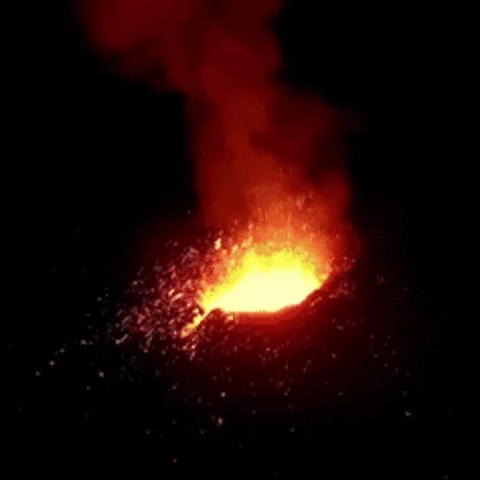 She is wrathful, judgemental, blunt and tends to keep people at distance but she has a fire inside her.
She is resilient despite everything she has experienced and she places her moral code above her own happiness but sometimes all the emotions she fights to push down erupt from her.
She's an active vulcano.
---
"Crier was beautiful. Created to be beautiful, but it was more than that. […] It was the way her eyes lit up with interest, the way her fingers were always so careful, almost reverent, as she flipped the pages of a book."
Crier — Crier wishes to move up in the world of Automae politics.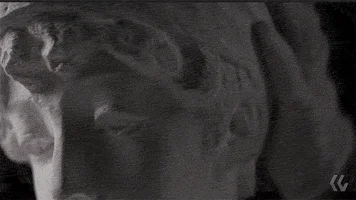 She is an idealist, she thinks if only she could make other Automae listen to her arguments she can fix the unjust system, and still has some traces of naivety that lets people in her vicinity use it against her.
She is sharp though and often times she is able to use it to her advantage.
Crier is used to playing the long game. She's patient and collected. She slowly adjusts to the fast world of schemes and manipulations.
She's a Medusa's stone statue waking up from its slumber.
---
---
➽ THE ROMANCE
"A thought came to her: a story of its own, one that only just began writing itself in her mind: a story of two women, one human, one Made."
Their love — forbidden.
But forbidden not because it's queer like in so many LGBT+ stories but because their Kinds share a history full of spilling each other's blood. Because one is a princess promised to the man who murdered the other's family.
And yet, those born enemies, get close. And then closer.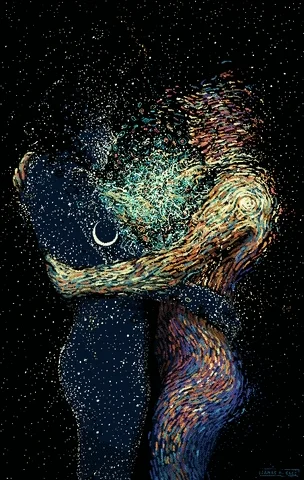 All their constant 'I hate you but I can't get enough of you' and 'all the laws of the universe say it's impossible and wrong but we're just so fascinated by each other' is addicting.
They get to experience so many emotions — emotions which they are not used to as one is coping with her pain by not letting herself feel much but rage and the other was raised to rely solely on the reason — and they fight to keep them to themselves as to be anything but composed would be a weakness.
Crier cannot show this weakness because that would impede her wish to climb Automae political ladder.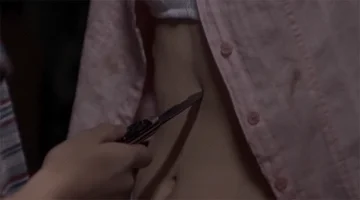 But Ayla — Ayla has spent a third of her life imagining getting her revenge on Hesod by killing his dear daughter.
The Resistance relies on that wish. Her closed ones make their choices with this in mind.
How is she supposed to admit that she brought Hesod's anger on herself in a much much different way?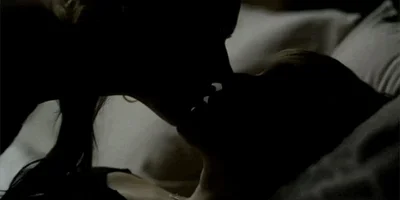 This story is full of yearning and denying it and feelings and trying to squish them.
It will make your heart beat faster and it will break it. And then it will leave you begging for more.
---
---
➽ WHAT IT MEANS TO BE 'HUMAN'
Crier's War explores what it means to be 'human' and where our humanity starts.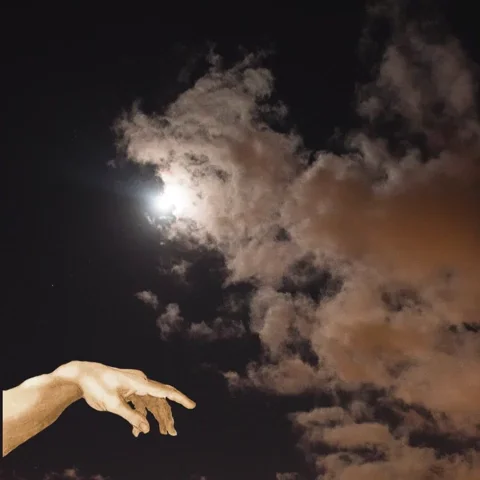 What is human and what is just close enough but not yet.
Is it our blood? We are human because we are born one.
Or is it what we create? Our capacity to dance, sing, make art is what sets us apart from other species.
Or is it all about our emotions and passion and care. We are human because we laugh and cry and sometimes let ourselves be led by the heart not the mind.
Or maybe, just maybe, it is a choice we make every day.
---
---
➽ ON A FINAL NOTE
After all this whole emotional rollercoaster I feel empty. Drained. Like somebody took away my precious drug. My hearthstone.
---
---
READ ALSO MY POETRY INSPIRED BY THIS NOVEL HERE.