Hello everyone! Today I'm answering some questions as I was nominated to The Liebster Award by gorgeous Marina from Books of Magic. Thank you so much, sweetie!! Go check out her blog!!
Also, if you want to share your thoughts with me on any of the questions I've answered (or my answers!) I would love to read them! I love interacting with you, guys!
---
---
💙 What is The Liebster Award?
"The Liebster Award is an award that exists only on the internet and is given to bloggers by other bloggers. The earliest case of the award goes as far back as 2011. Liebster in German means sweetest, kindest, nicest, dearest, beloved, lovely, kind, pleasant, valued, cute, endearing, and welcome." – The Global Aussie
💙 Rules:
Say thank you to the person who has nominated you for the Award.
Answer the 11 questions the person has asked you
Nominate 11 people
Ask the people who you have nominated 11 questions
If you had to pick the best 3 books from your 3 favorite genres, which ones you'd choose?
---
I have one favourite genre and it is fantasy so I'll just do fantasy and three age groups?
MG

: The Spiderwick Chronicles by Tony DiTerlizzi & Holly Black, Tea Dragon Series by Katie O'Neill, Tiffany Aching Series by Terry Pratchett;
YA: The Brilliant Death by Amy Rose Capetta, Crier's War by Nina Varela, Magnus Chase and the Gods of Asgard by Rick Riordan;
ADULT

: Kate Daniels Series by Ilona Andrews, Monstress by Marjorie M. Liu, Mo Dao Zu Shi by 墨香铜臭.
---
|| What's the best setup for reading in your opinion? (Place, sounds, food/drink, time of day, etc.) ||
---
A blanket + pillows + tea + LIGHT.
That's all I have to say on the subject.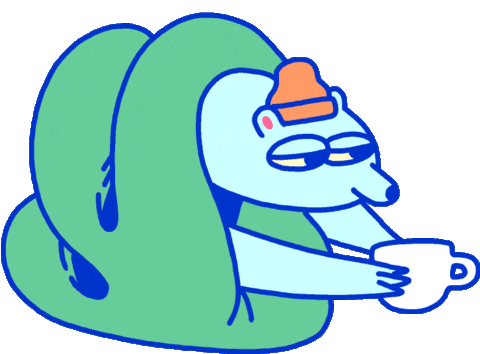 ---
|| If you could become a creature from mythology/legends, which one would you be and why? ||
---
Oh, I love this question! I would love to be some sort of demon like creature? Like tieflings in D&D? Or, idk, dark elves? With blue or purple skin and sharp teeth lol.
Either that or some kind of shapeshifter.
---
|| What are your thoughts on podcasts? Do you listen to any, and which ones? ||
---
I wish my audioprocessing was better but I try lmao.
I love Critical Role but I kind of watch it as well because they show funny stuff sometimes (like Sam's costumes!) I also used to listen to Welcome to Night Vale but I'm not caught up. Then I listened some of Alice is not Dead but I don't remember if I finished it? And I also started The Adulting With ADHD recently.
Would love to listen to some more but we'll see!
---
|| Is there a genre you hate/dislike, and why? ||
---
Hmmm, I don't think so? I love fantasy and then I read contemporary when I need to clenease my reading taste buds and the rest is just 'well, that sounds cool and it's gay so let's jump into it.'
I think I read the least of historical fiction though? But I'm just mostly indifferent.
---
|| What is the longest and the shortest book you've ever read? ||
---
The longest was Mo Dao Zu Shi by 墨香铜臭. It had about 1700 pages so no contest here. The shortest? I have no idea — I read some short stories that were 1-2 pages long. I don't track that.
---
|| What is your favorite meme ever? ||
---
I don't think I have a favourite. Memes come and go so fast it's useless to get attached?
But what always cracks me up are those memeception things where people try to layer memes onto each other or creative uses of loss.jpg
| ||
|| |_
---
|| Which fancy book features do you like? (Sleeves, flypapers, ribbons, etc.) ||
---
I lately mostly read ebooks so I don't really have any but I saw some gorgeous book sleeves and sprayed edges!! And I always love books with ribbons!
Maybe one day I will indulge myself 🙂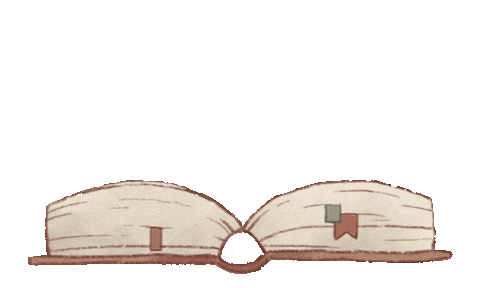 ---
|| What's your favorite food/meal? ||
---
Currently I don't have one? I need to work on that but for now let's stick with I LOVE CHOCOLATE IN ANY AND EVERY FORM (except when it has raisins and white 'chocolate' is not chocolate)
---
|| If you could go for a cozy reading retreat for a couple of days, where would you go? ||
---
Hmm, there are two options for that:
Somwhere with forests and mountains. A nice cabin in the woods maybe with a place to sit outside, blankets, hot chocolate… Maybe I would walk some and read in nature as well.
Or a city with nice parks, art galleries, museums… I can sit down and read and get up when I've had enough and need some moving around.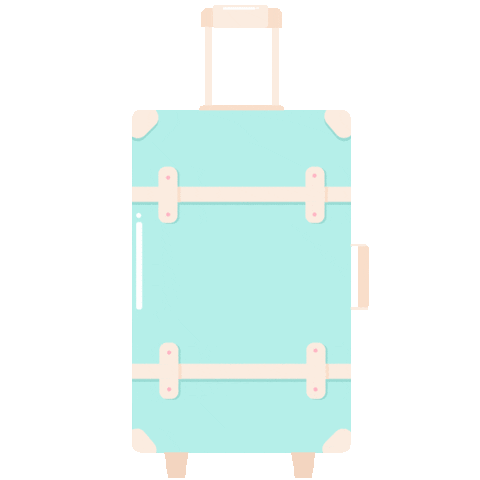 ---
|| Recommend me a book!
||
---
Ok, I sadly don't know you much yet but I checked out your 'Best of' and I feel like Monstress by Marjorie M. Liu or Mo Dao Zu Shi by 墨香铜臭 may be up your alley? Honestly, most of the books I mentioned in the first question my pique your interest. (I hope!)
---
---
Sofii @ A Book. A Thought.
Mere @ Lore of the Books
Yvonne @ The Coycaterpillar Reads
Dana @ Devour Books with Dana
Emily @ Em Hoards Books
Juri @ Tomes and Thoughts
Mel @ Cotton Candy Book Witch
Dini @ dinipandareads.
Jess @ jessticulates
Stéphanie @ Phannie the ginger bookworm
Anda @ The Busy Shelf
Please, don't forget to check out their posts in the links! I promise they're worth your time!
---
---
🔷 What would be your animal sidekick?
🔸 What post are you super proud of?
🔷 What book outside your comfort zone you enjoyed?
🔸 What are your thoughts on graphic novels?
🔷 Do you write? (Or do you have any other artistic hobby?)
🔸 Are/were you a part of a bookclub?
🔷 If you could have ONE thing from a book (e.g. a wand, a cloak of invisibility…) what would it be?
🔸 Your fav author announced a contest. They will write a short story about one side character of winner's choice. You won. Who is it?
🔷 What author would you like to interview on your blog?
🔸 Your favourite f/f book (if you haven't read any find one you would like to instead!)
🔷 Write an alternate blurb (or a tagline, or AO3 tags!) for one of the books you love!
If I haven't tagged you and you like some questions — feel free to answer in the comments! I couldn't tag everyone but would love to know your answers!
---
I'm waiting for your thoughts in the comments!
–E.