Hello darlings!
So, the amazing Nikita from Prose & Pancakes has nominated me to the Blogger Recognition Award!!
Thank you so much, Nikita! I am super grateful for that (even though it took me ages to respond, sorry!) — GO FOLLOW HER RIGHT AWAY!!
---
---
Rules:
1. Thank the blogger(s) who nominated you and provide a link to their blog.
2. Write a post to show your award.
3. Give a brief story of how your blog started.
4. Give two pieces of advice to new bloggers.
5. Select up to fifteen bloggers you want to give this award to.
6. Comment (or pingback) on each blog to let them know that you've nominated them and provide a link to the post you've created.
Honestly, it wasn't any big moment?
I reviewed books on GoodReads for a while now and it felt like a time to move things up. I decided to try it out and see if it fits. And it did! I love it here and it's a great creative outlet and a place to talk to people.
But getting here was an experiment. I had the time and I wanted something new.
---
---
My advice to new bloggers:
Try out what works for you. Don't be afraid to experiment.
It took me a while but now I'm in a place where I'm content with how my blog looks like and what content I produce but I had no idea what I was doing half a year ago.
I tried things and switched it up until I found something I liked.
Don't be anxious to talk to other bloggers. Most of them LOVE interacting.
At the beginning I didn't know what blogging etiquette should I follow.
I was afraid to come off as too forward or annoying or whatever else. I have awful social anxiety so it's a constant battle for me. But blogging helped me a lot with casual interaction.
If you love something say that! Want to write a long ass comment because you have so much thoughts? Go for it! Loved the post but have no idea what to say? It's ok! No comment is too short!
Just interact with people because blogging is a social experience and you'll feel more like a part of this community!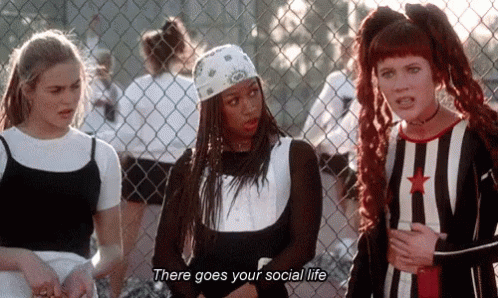 ---
---
---
---
---

---
How did your blog came into being?
Do you have any advice for other bloggers?