Hello Darlings!
So, I've been slacking off with books this year but I have some more Asian dramas for you instead! To be honest, most of those I finished a long time ago and it sat in my drafts for a while waiting for me to update Pearl Next Door and Gaya Sa Pelikula sections but pt. 3 hopefully will be sooner? I have half of it already!
Check out pt. 1 here: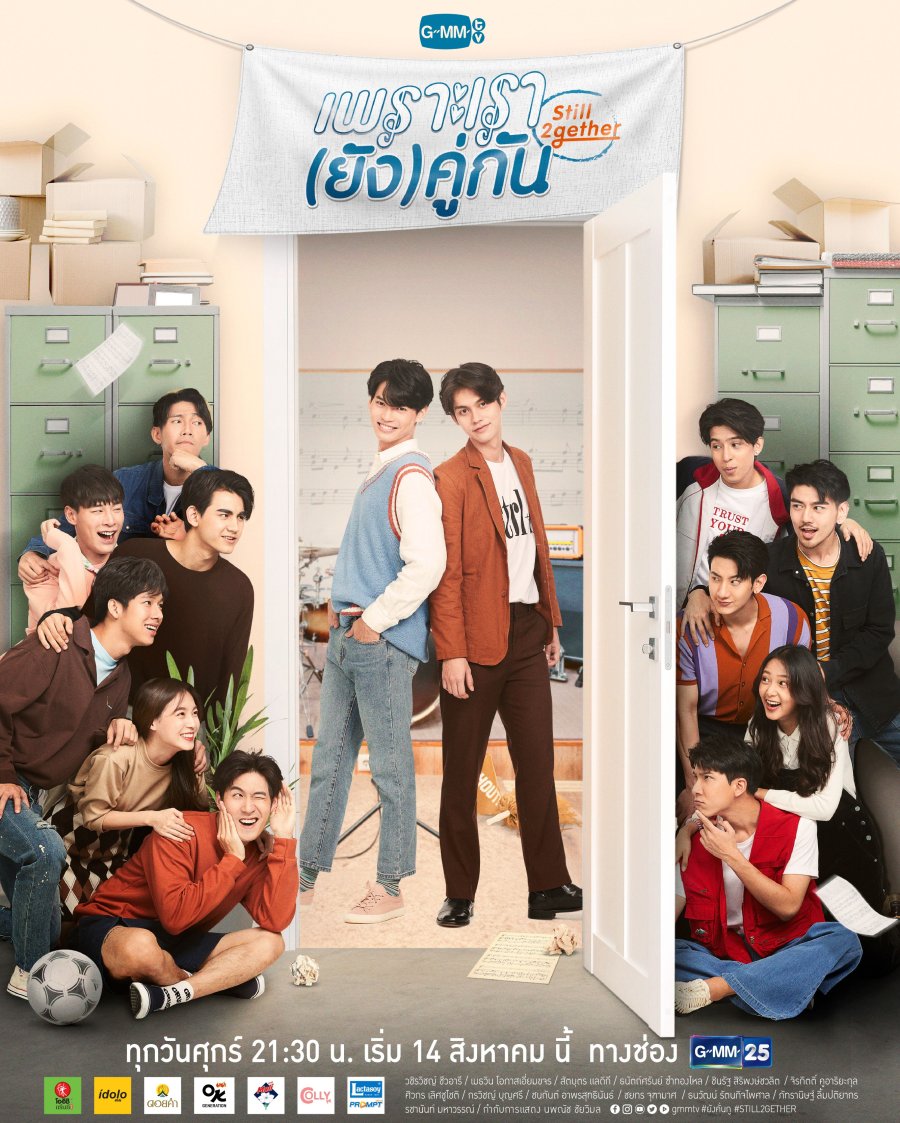 7/10 ⭐ | 🇹🇭 Thailand | 5 eps | 2020
College life | Fake Relationship | Music Club
LGBTQ+ rep: bi/gay men
Summary: This is a year after the sequel to 2gether The Series and it follows the established relationship of Tine & Sarawat and Man & Type as well as Phukong trying to finally get his Mil. (There's also some Boss/Earn happening but I tried to ignore that…)
My opinion: It was cute and I liked following an established couple for a change. Also, I liked the side couples more than in the original series. Some issues felt repetitive though? If you want to go deeper into some subject, actually go deeper instead of picking it up again and again but only on the surface. And I will never forgive not giving us PearEarn!! GMMTV give us sapphics challenge!!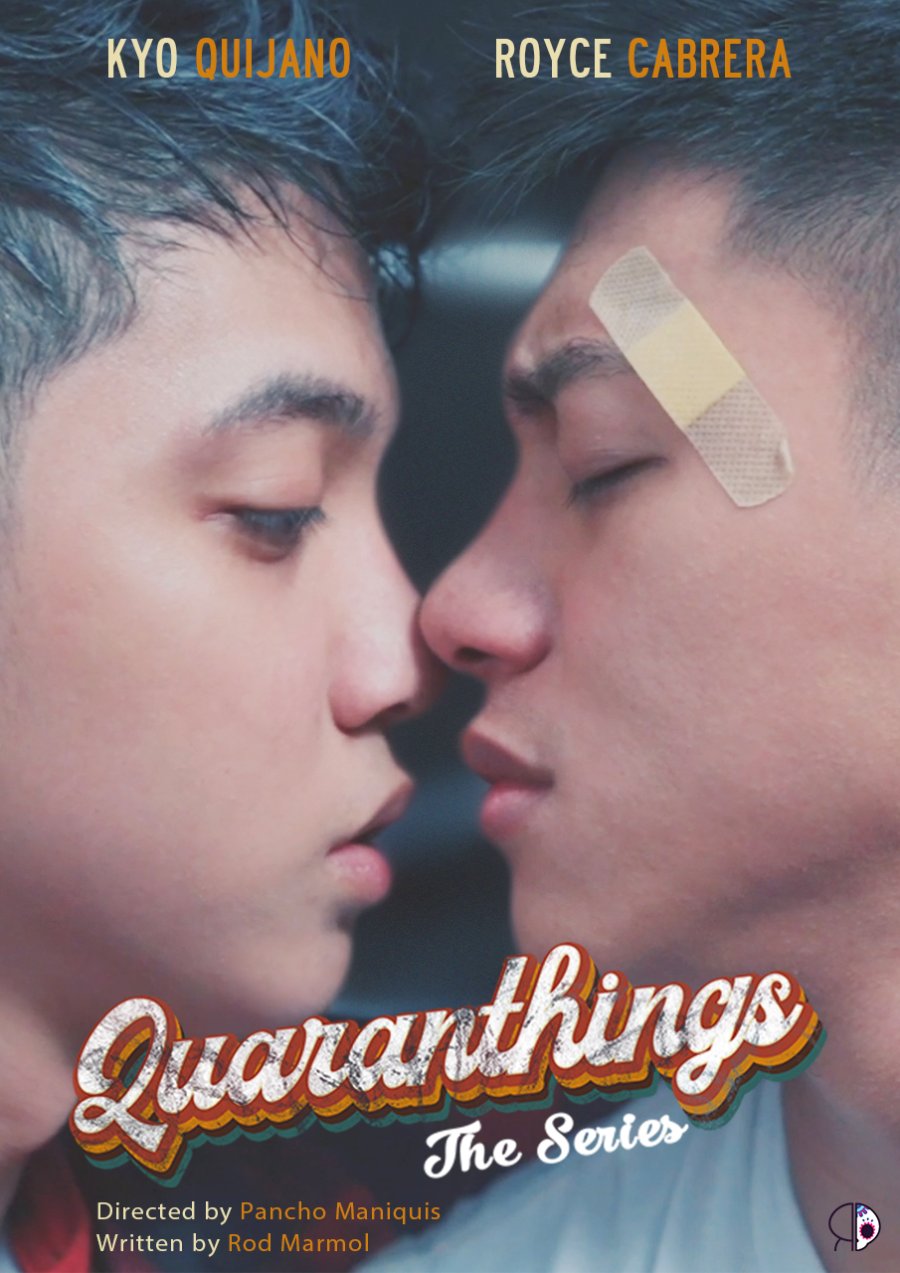 8/10 ⭐ | 🇵🇭 Philippines | 8 eps | 2020
Quarantine | Covid-19 | Romance | Opposites Attract
LGBTQ+ rep: gay men
Summary: When all housemates of Judah and Rocky go home because of the quarantine, the boys left to each other begin a tentative friendship. A competitive and somehow-entitled overachiever and a hardworking street-smart breadwinner need to rely on each other and maybe will fall in love?
My opinion: This is sometimes cheesy and cliche but it talks about the current issues and troubles and loneliness connected to it as well as some other deeper issues. It's also entertaining and easy to follow. A perfect quarantine watch. I've heard people say that Judah is annoying and spoiled and while I agree with spoiled, he's also sensitive and kind, and complex. He lacks some perspective but he's not malicious and the series doesn't lack character development. Also, the vibe gets sad in the last episodes but the ending is positive.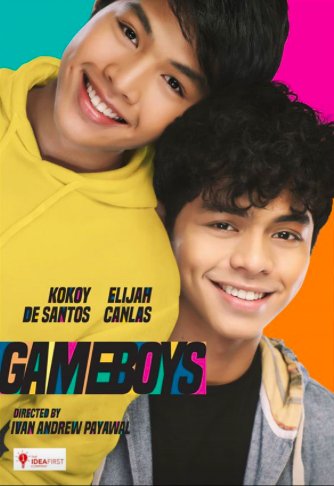 9,5/10 ⭐ | 🇵🇭 Philippines | 13 eps | 2020
Quarantine | Covid-19 | Romance | Internet Romance | Social Media
LGBTQ+ rep: gay men, a side bi woman
Summary: Cairo meets Gavreel when they compete in an online game during his live stream. Gavreel reveals that he intends to court him but Cairo thinks he's being pranked and is only interested in a rematch. So, pass or play?
My opinion: I expected some cheesy romance to get us through the pandemic — and partially it is that so no false advertising, don't worry. But it's also so much more! It expresses our fear and loneliness during Covid-19. It shows a real relationship with its struggles. It has amazing complex characters with so many emotions. It also has innovative storytelling methods with the use of social media due to the pandemic. Oh, also the gay rep felt genuine and the boys had amazing chemistry!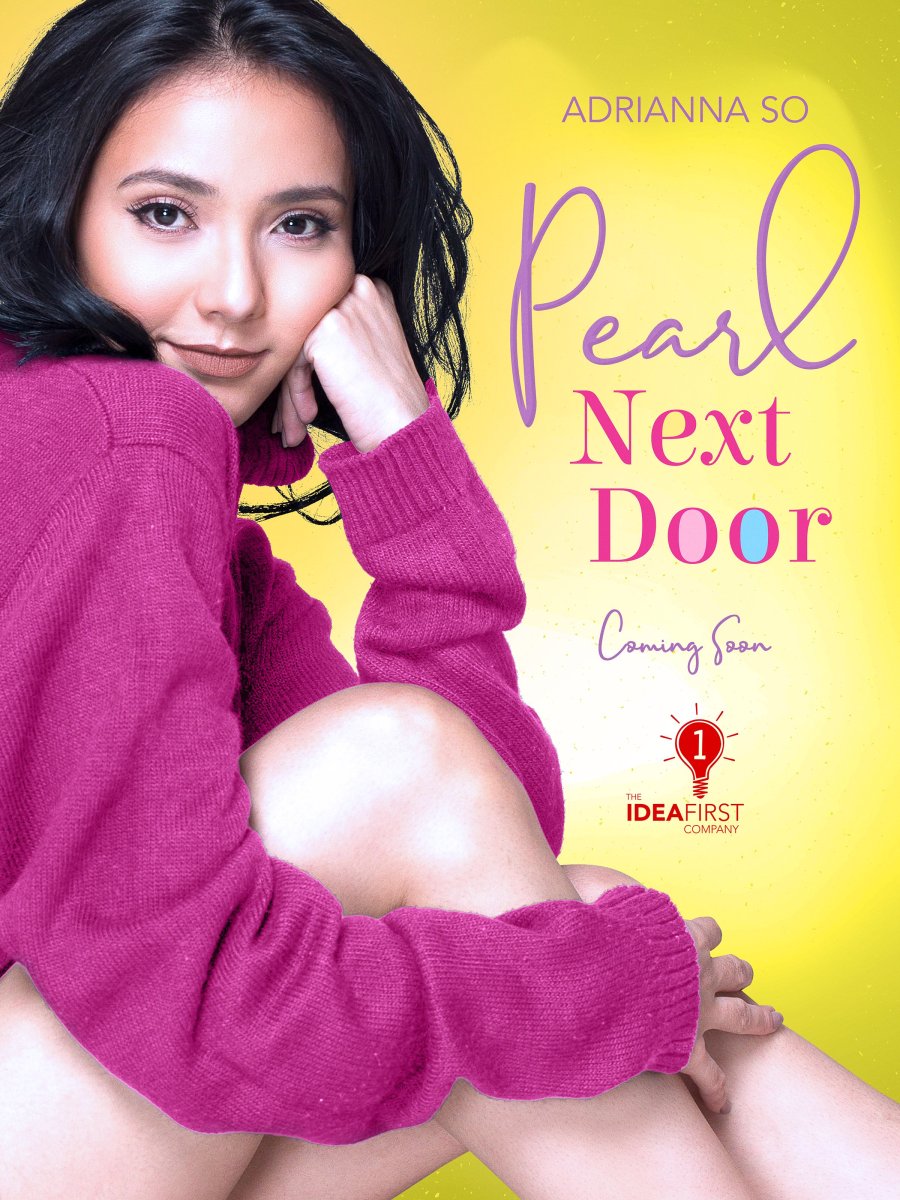 8,5/10 ⭐ | 🇵🇭 Philippines | 8 eps | 2020
Quarantine | Covid-19 | Romance | Internet Romance | Social Media
LGBTQ+ rep: bi & lesbian women, side gay men
Summary: After helping out Cairo and Graveel get together, Pearl has one more love life to take care of — her own. She decides to shoot her shot with a certain cute girl. But does that work out? And what will happen when another girl enters the picture?
My opinion: Well, this is the first love triangle I've enjoyed in ages! And mainly that's because it's f/f/f but also it's arranged so everyone has clear reasoning behind their actions and Pearl didn't just meet two random girls and can't decide between them — she got into this situation by making reasonable decisions with the information she had at the time and the feelings developed organically. This series also explores themes of biphobia, polyamory, being ready for a relationship, our expectations of our partner, and more. It's hard to rate and compare for me because I think it was more LGBTQ+ oriented than its origin story, Gameboys, but then it's less of a romance than it? And while I did enjoy the ending, it also felt not exactly resolved. Like we both got and didn't get the resolution?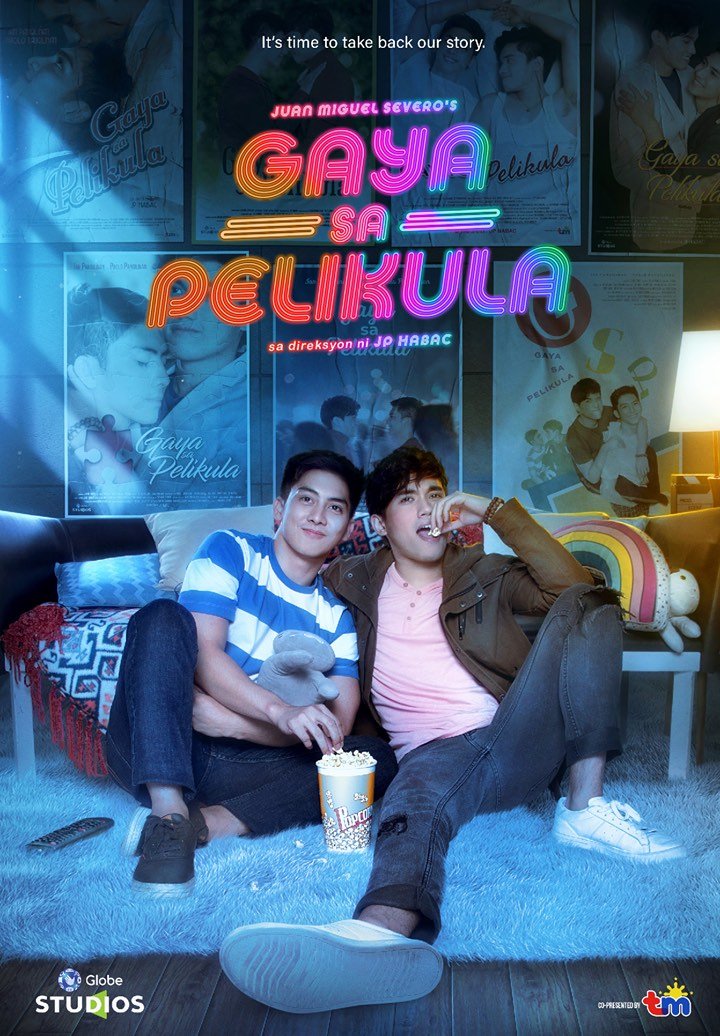 9,5/10 ⭐ | 🇵🇭 Philippines | 8 eps | 2020
Romance | College Life | Movies
LGBTQ+ rep: gay men, a side lesbian woman
Summary: Karl is an architecture student but dreams about being a filmmaker. Forced to live alone, when short for his rent he accepts a deal from his previously inconsiderate neighbour Vlad who's hiding from his family. And that's how they become housemates. But is that all?
My opinion: Wow. I'm feeling so many emotions right now. First of all, it's called Like in the Movies but it does not have a typical Hollywood HEA. Yes, it ends on a positive note but keep in mind that this is made by LGBTQ+ people with LGBTQ+ people as a target audience and that means it doesn't only aim to tell a good story but also a genuine story, about our real experiences. This is a wonderful love story between two men who gradually learn to complete each other but it's also a story about two men at different stages of self-acceptance. One desperately tired of hiding and wanting to show his love to the world and the other struggling to come to terms with his sexuality and biding his time. And both of them, in Ate Judit's words, are valid. And I loved that both of those experiences were shown as valid. OK, with that covered — I also loved that the drama managed to cover many things from microaggressions to parents' expectations. And I hope that Vlad's lesbian friend will get more screentime in season 2!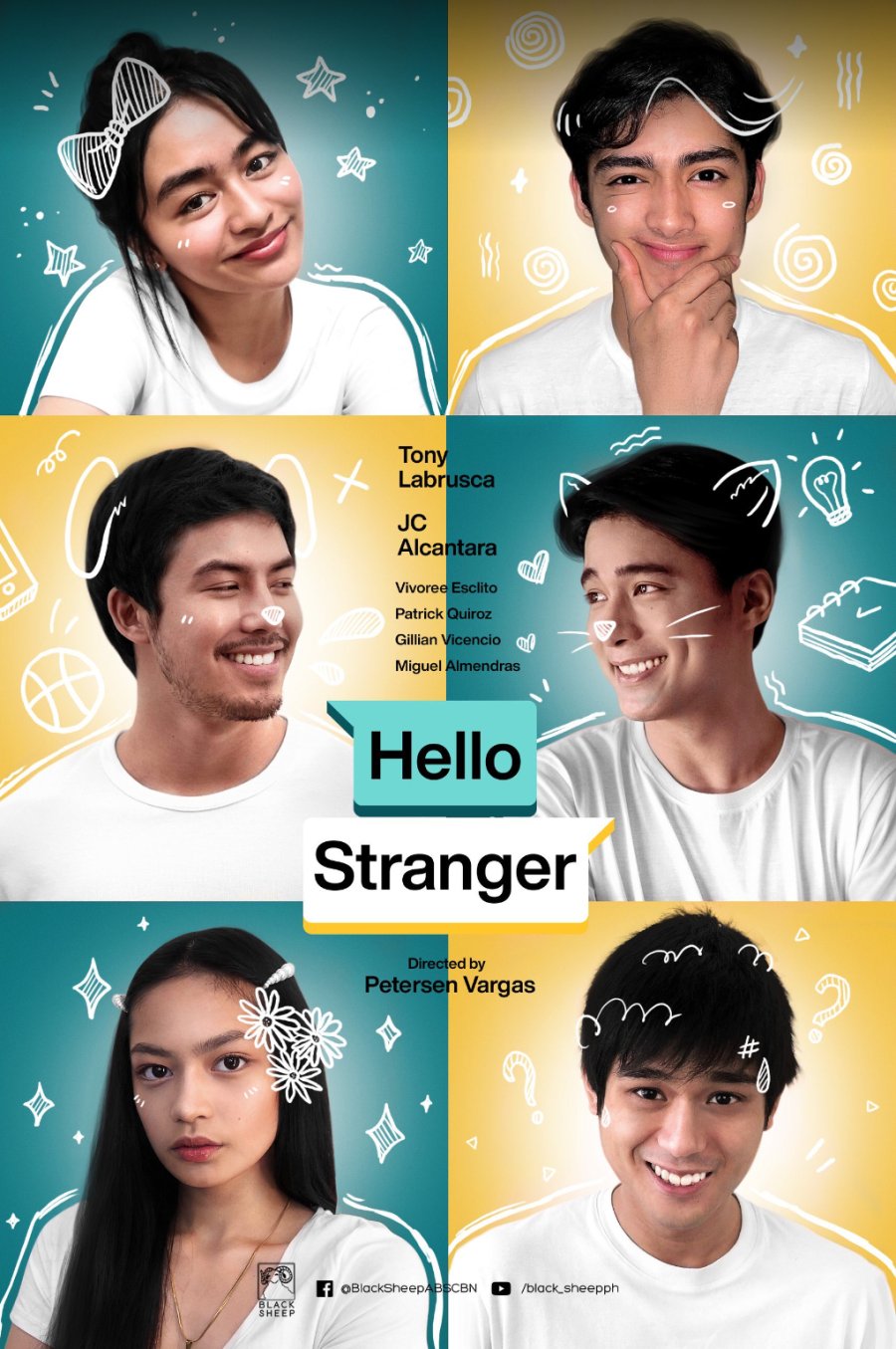 8/10 ⭐ | 🇵🇭 Philippines | 8 eps | 2020
Romance | Covid-19 | Internet Romance | School Project | Jock/Nerd
LGBTQ+ rep: a bi/pan man, a gay man
Summary: Miko and his friends organise an online quiz only to have the school's popular basketball player Xavier join them and insult them. Surprisingly their paths cross again when they're forced to work together on a project about a love poem. Will they be able to make it work?
My opinion: This was a cute light story made with the limitations of the quarantine but without much focus on it. It is simple but charming. The characters start off as enemies but they form a friendship easily so it's not such a big part of the plot as the summary would suggest. Other than that, we have one side m/f pairing which is cute enough, a fun friend group, and great chemistry. Overall, a nice coming-of-age series.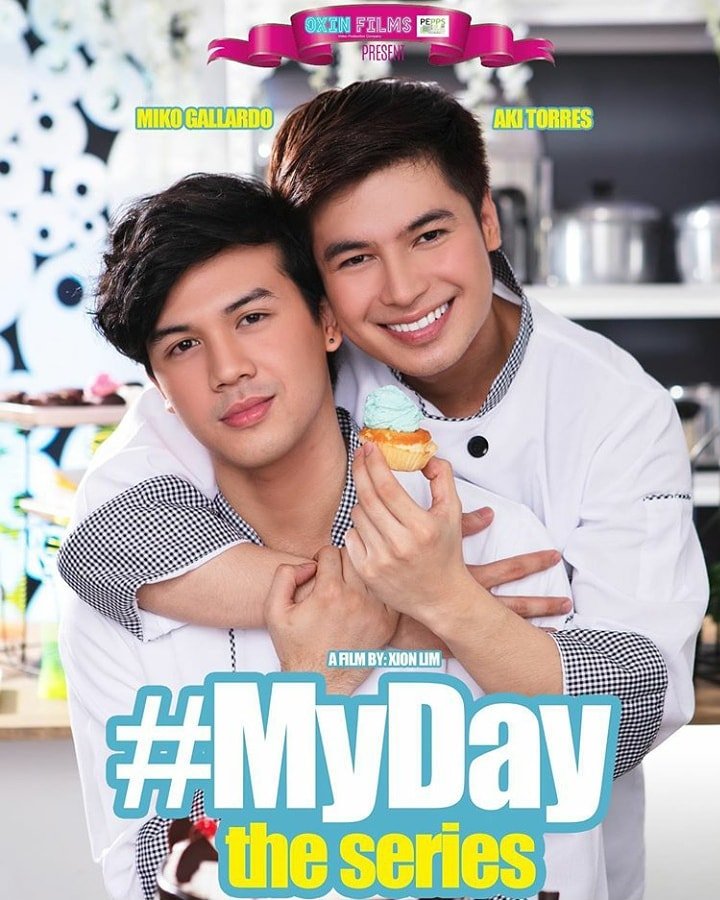 7/10 ⭐ | 🇵🇭 Philippines | 14 eps | 2020
Romance | Culinary Arts | Rich Boy Poor Boy | Camp
LGBTQ+ rep: a bi/pan man, a gay man
Summary: A young culinary intern Sky is making his way into the most popular food company in Philipines and wins over the heart of his strict boss Ace.
My opinion: After the first episode I wasn't convinced but I was bored enough to continue watching (albeit while scrolling social media at the same time) and I'm glad I decided to stick with it! It's not perfect — I hated the evil girlfriend trope and I couldn't care less about the entitled rich but it caught my heart. I love campy ridiculous stories and the actors have great chemistry. It's cute and fun and as long as you don't take it too seriously you'll enjoy it. And if it drags and is a bit messy, you can always speed it up a little? (Also, it has some of the best sex scenes I've ever seen and I say it as someone who usually is super judgy with those.)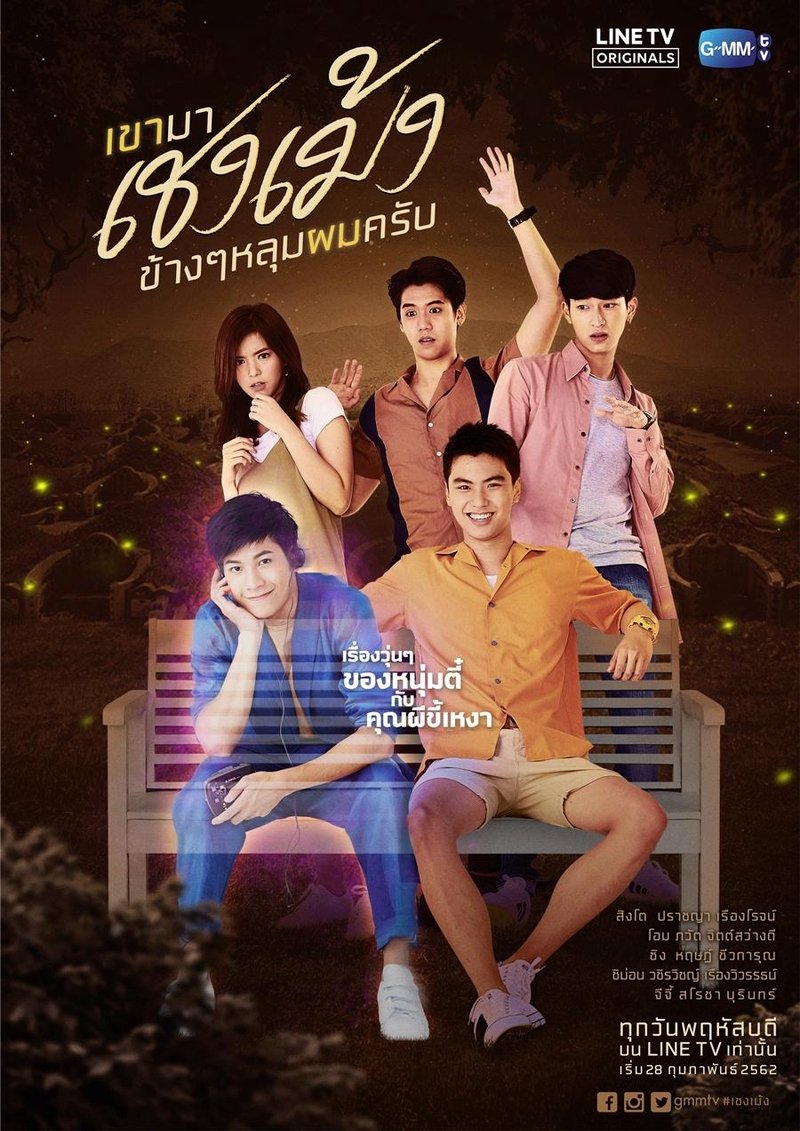 8/10 ⭐ | 🇹🇭 Thailand | 8 eps | 2019
Romance | Comedy | Tragedy | Mystery | Paranormal | Ghost
LGBTQ+ rep: gay men
Summary: Mes, a ghost who can't reincarnate, is very lonely until he meets a boy who can see him. They develop a friendship when Thun visits his grave every year. Now when the boy is all grown up they meet once again and Thun wants to solve the mystery of Mes' death.
My opinion: When I started this, I promised myself I won't cry. Well, to say I broke that promise would be an understatement. By the 8th episode, my eyes become Niagara Waterfalls. But it also had funny moments! And cute moments! And, wow, the chemistry between the actors was so good!! The mystery was the last thing I was interested in, to be honest, but it tied up neatly? Anyway, I would die for Mes' smile.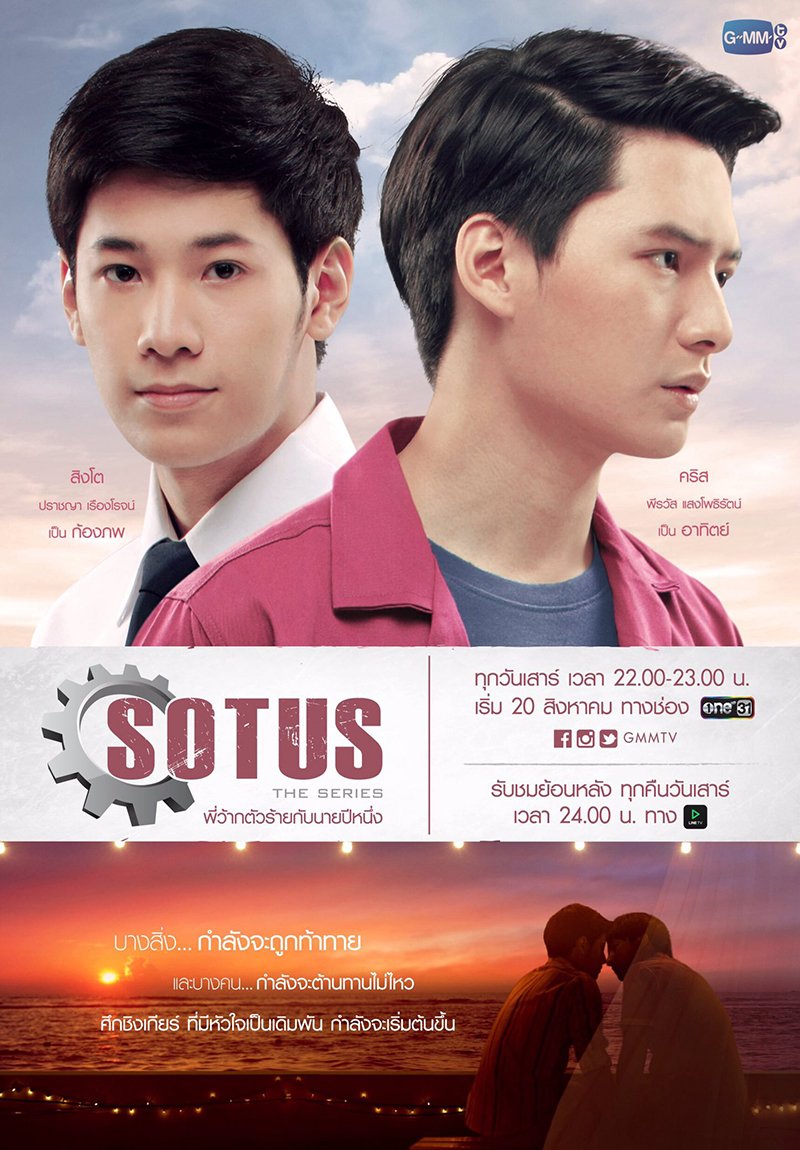 7,5/10 ⭐ | 🇹🇭 Thailand | 15 eps | 2016
Romance | Comedy | University Life | Enemies to Lovers
LGBTQ+ rep: bi? men, a side lesbian woman
Summary: In the Faculty of Engineering, it is a tradition that freshmen undergo hazing practices called SOTUS. The hazing team captain Arthit often abuses his powers which compels a certain freshman Kongpob to stand up to him. Initial animosity between them develops into something more.
My opinion: I was hesitant to start this series because the synopsis sounds a bit like a bullying situation but I'm glad I finally got to it because it was quite enjoyable. I still didn't like a number of things like the 'gay only for you' trope, some stereotypes, and casual homophobic remarks that weren't addressed, boring het storyline… But I liked the chemistry between the actors and the spirit of unity within the university (which sadly I didn't get to experience when I was studying). The production was very good so it was easier to let things slide?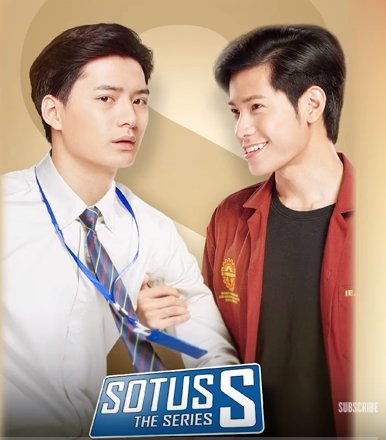 7,5/10 ⭐ | 🇹🇭 Thailand | 13 eps | 2017
Romance | Comedy | University Life | Work | Established Couple
LGBTQ+ rep: bi? men, a side lesbian woman
Summary: Continuation of the story of Kongpob and Arthit. 2 years later Kongpob is the head hazer and Arthit works at the Ocean Electric Company. Later, during Kongpob's final year, he needs to find an internship and chooses Arthit's company over his family's one. Things get more complicated when the couple is outed against their will.
My opinion: I think I liked it just like the original series? Honestly, I love the characters and the chemistry and if I were to rate my obsession with them it would be 10 at this point but I'm not going to overlook the moments I fast-forwarded or certain tropes I didn't like. Also, I would love to have 2-3 episodes more to give more screen-time to the side couples (or just take away M/May screen-time because M was super creepy…). And I hoped for more Praepailin and generally some sapphic content than, what, half a second where we saw her with her girlfriend. GMMTV, do better.

---
What Asian LGBTQ+ dramas have you seen?